DMC World Checks in with Skydoll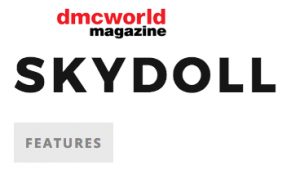 Skydoll had the honor of being interviewed by DMC World's Ratha Gud on our new EP release, Feel You.
Skydoll are a brand new band hailing from Minneapolis and together with Timotha Lanae, they're seducing soulful fans with their outstanding debut single, 'Feel You'. DMCWORLD checks in…

Check out the full article here, and visit bit.ly/skydolltraxsource for our new album!